Description
Delivery Time 3 To 5 Days

Galaxy Watch4 Classic

The watch that knows you best
Most of us want to know more about ourselves, so we can be the best version of ourselves. That's why we engineered the all-new Galaxy Watch4 Classic to be the companion to your journey towards a healthier you. 1

DESIGN A classic that's truly timeless

DESIGN
This rotating bezel turns more than heads
Some looks are timeless, like the Galaxy Watch4 Classic's rotating bezel and vivid screen. The refined design brings sophistication to your wrist and its high-end stainless steel materials express its powerful and intuitive functionality.



Stay comfortable all day long with the Ridge Sports Band. Its fluoroelastomer material keeps the band durable and sweat-resistant while maintaining a firm fit on your wrist to suit your active lifestyle.

Choose between analog or digital watch faces with a variety of backgrounds, fonts, and colors to match your tastes, the weather, or occasion. Spice up your character watch faces with AR Emojis to express your style, while animated graphics show what you're up to, like running or listening to music.
FITNESS Healthy starts here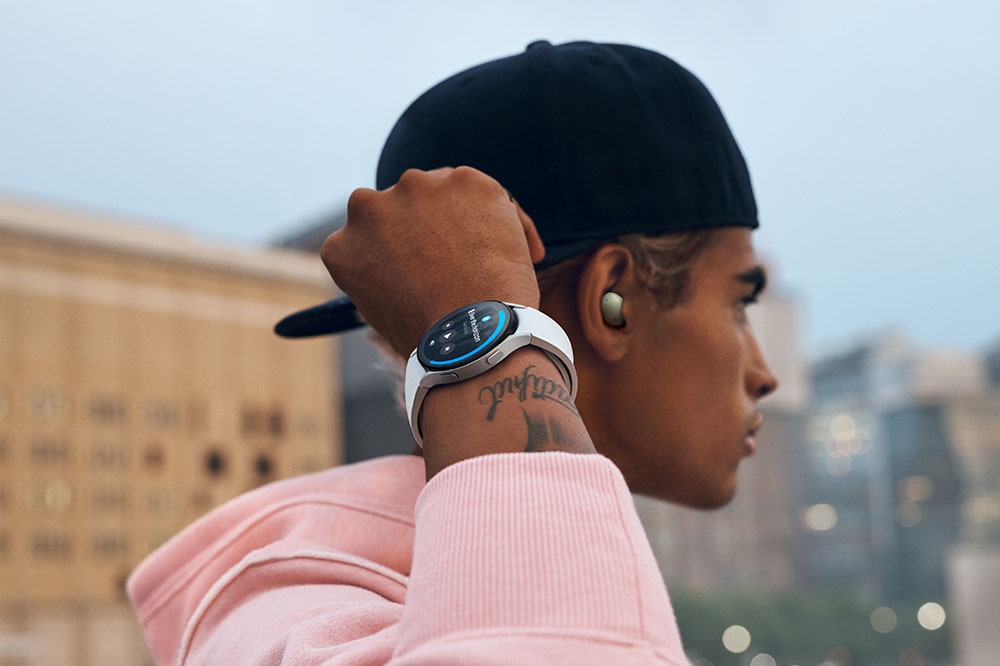 BODY COMPOSITION Don't just listen to your body. Know it Healthy starts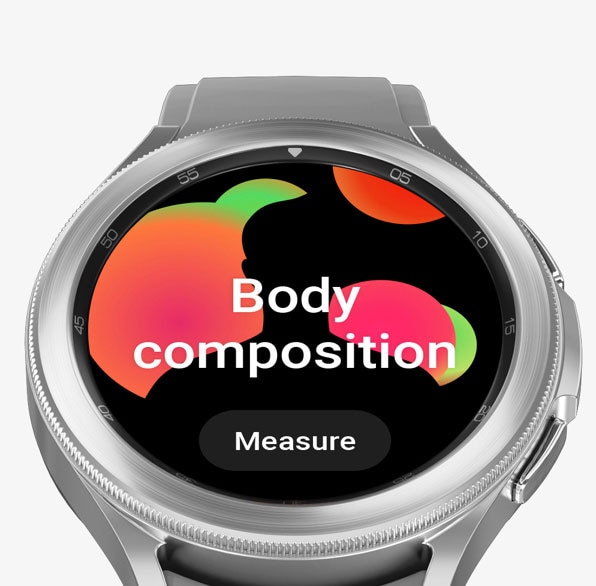 Track your fitness progress with our first smartwatch that conveniently measures body composition. Get to know your body fat percentage, skeletal muscle, body water and more to achieve your goals. The Samsung BioActive Sensor and our fastest chip brings the biggest innovation to Galaxy Watch yet. 2, 3, 4, 5, 6, 7
Get a BIA measurement using just two fingers in 15 seconds. Anytime, anywhere.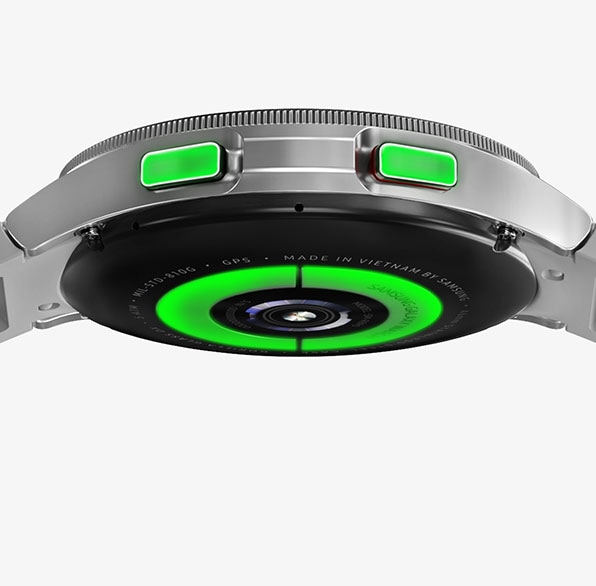 The new Samsung BioActive Sensor captures your body composition in real time to inform you as you manage your health goals.
DAILY ACTIVITY & FITNESS TRAINING
Name a workout. It can track it
Track your activities and fitness scores on your watch and phone. Count steps, check calories, and stay on the grid with GPS. Galaxy Watch4 Classic detects physical activity to track your routines and supports more than 90 exercises for a more accurate report of your workouts. 8
GROUP CHALLENGE
Your workout buddies have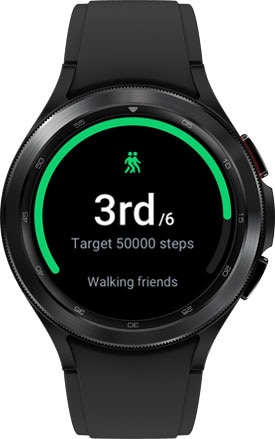 Enjoy every step you take with your friends and family with the Galaxy Watch4 Classic. Track your steps and compete with friends in a fun competition through a live message board. Challenges come with commemorative badges and a point system to make exercise fun, motivating and socially rewarding.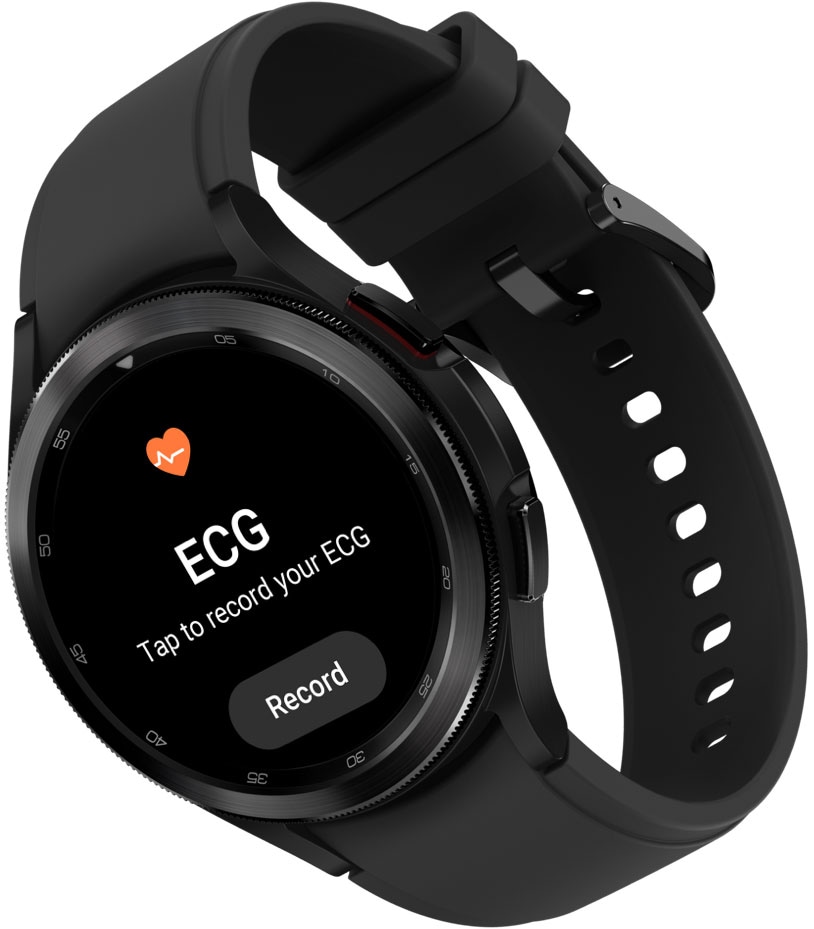 NEW OPERATING SYSTEM

The first smartwatch with Wear OS Powered by Samsung, Galaxy Watch4 Classic puts seamless access to your favorite apps on your wrist. You'll get a rich app selection from music streaming apps to anything in the massive library of health and fitness apps. 19